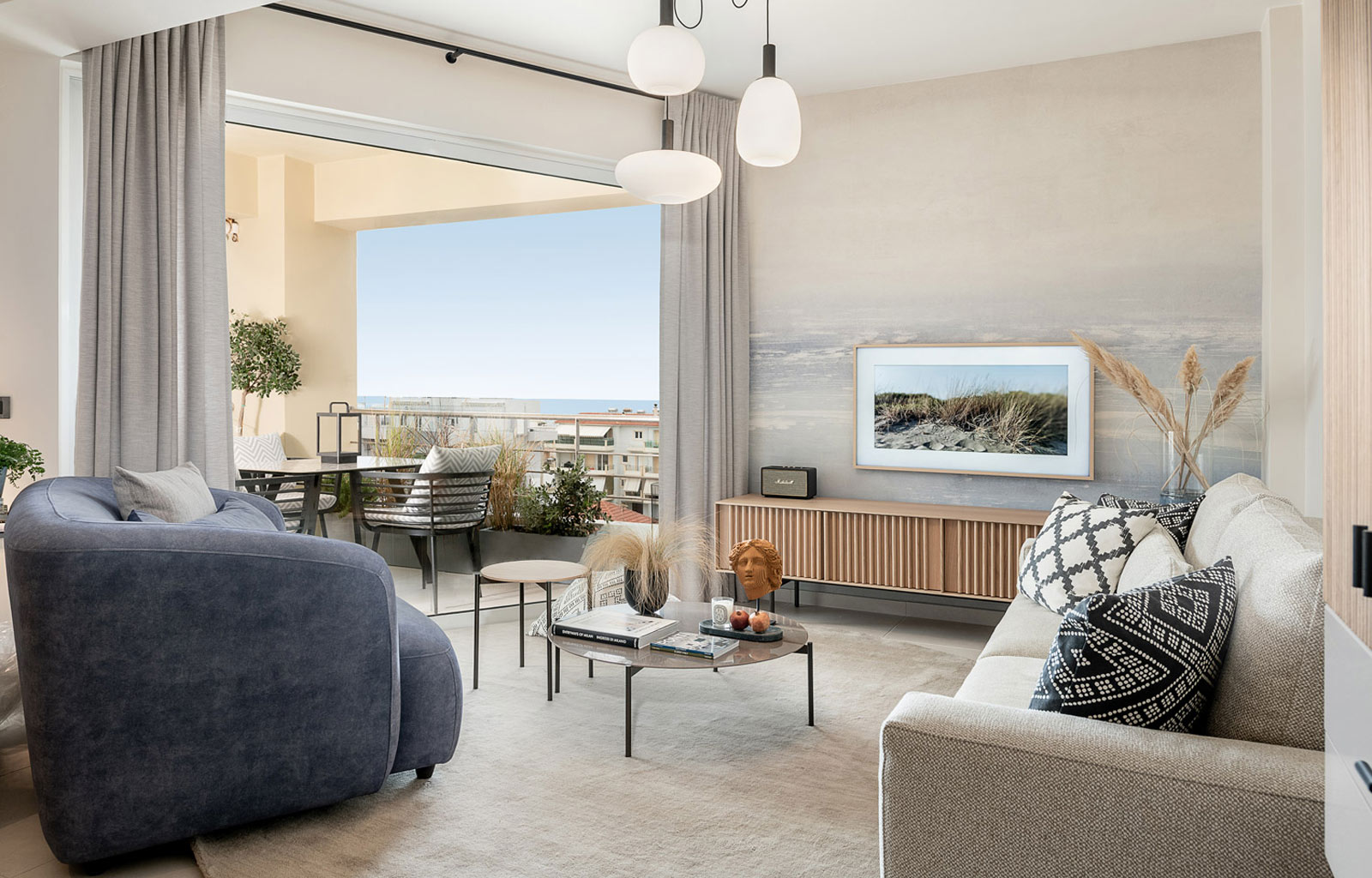 Apartment Renovation In Chania
Type

Interior

Location

Chania,Greece

Size

70m²

Year

2020

Status

Completed
This 2-bedroom apartment is organized around a central diagonal axis pointing to the sea view, which is the main highlight of the house. Initially it was a vacation home which later became a primary residence, after complete renovation.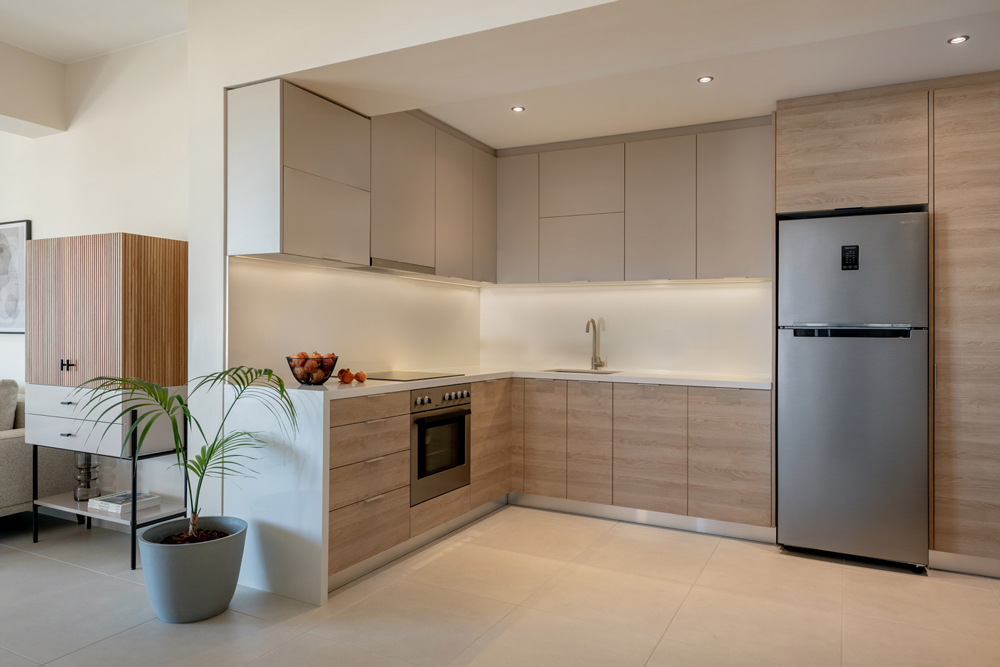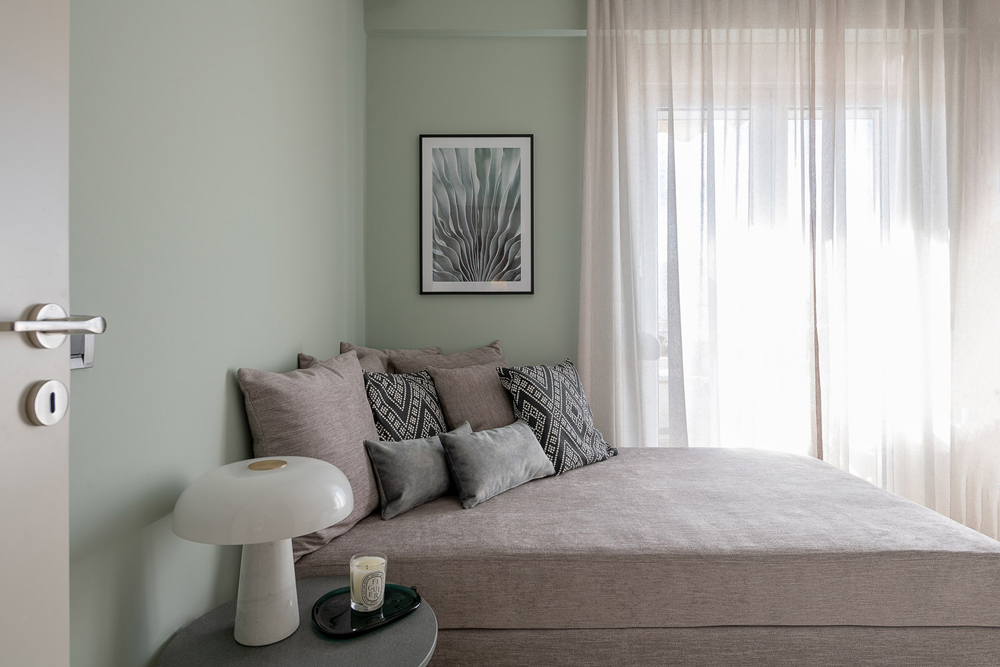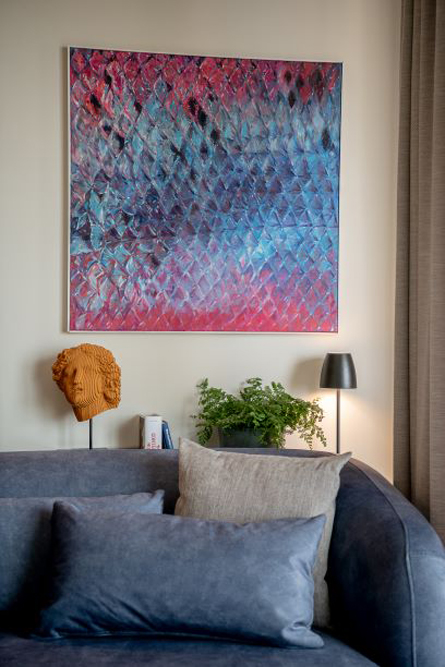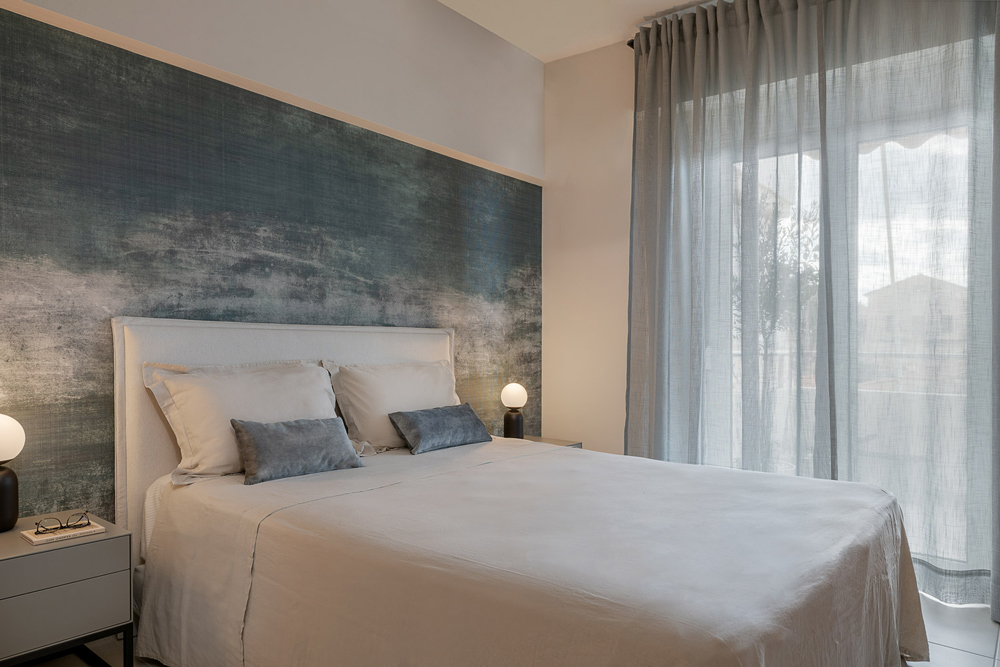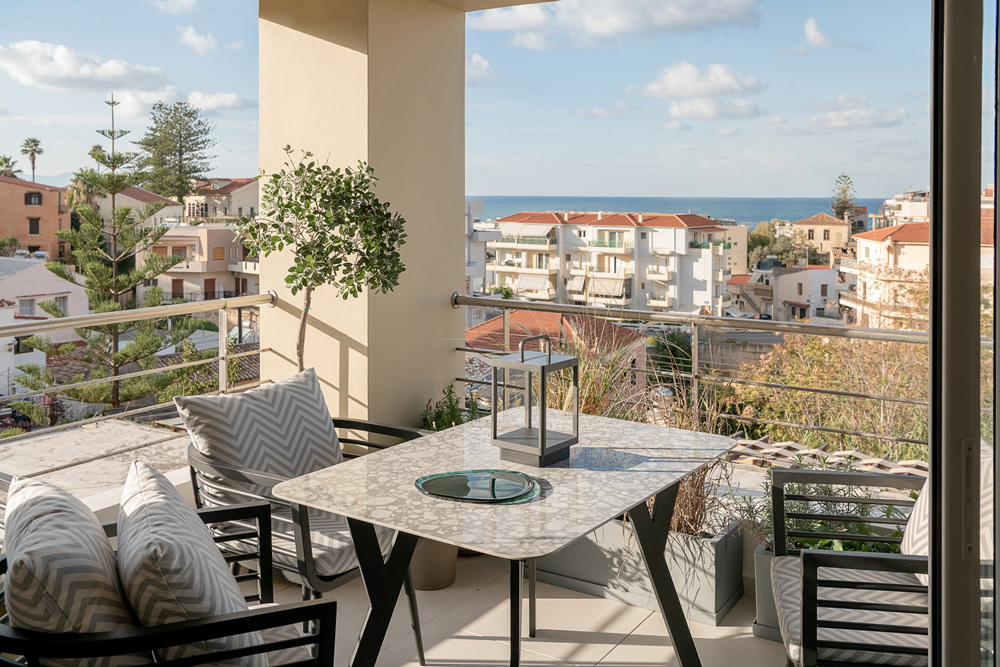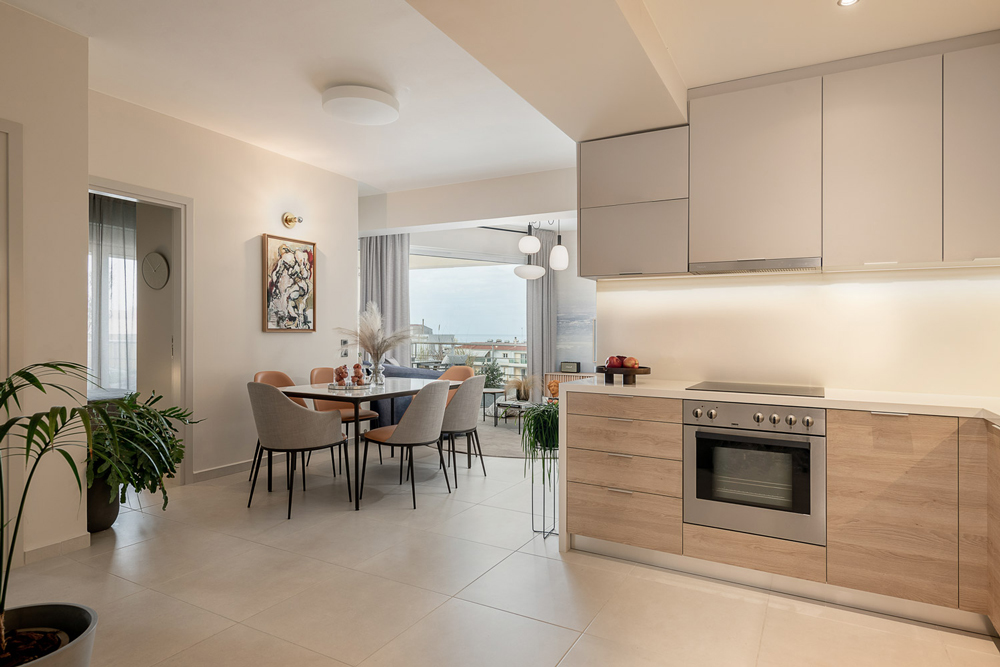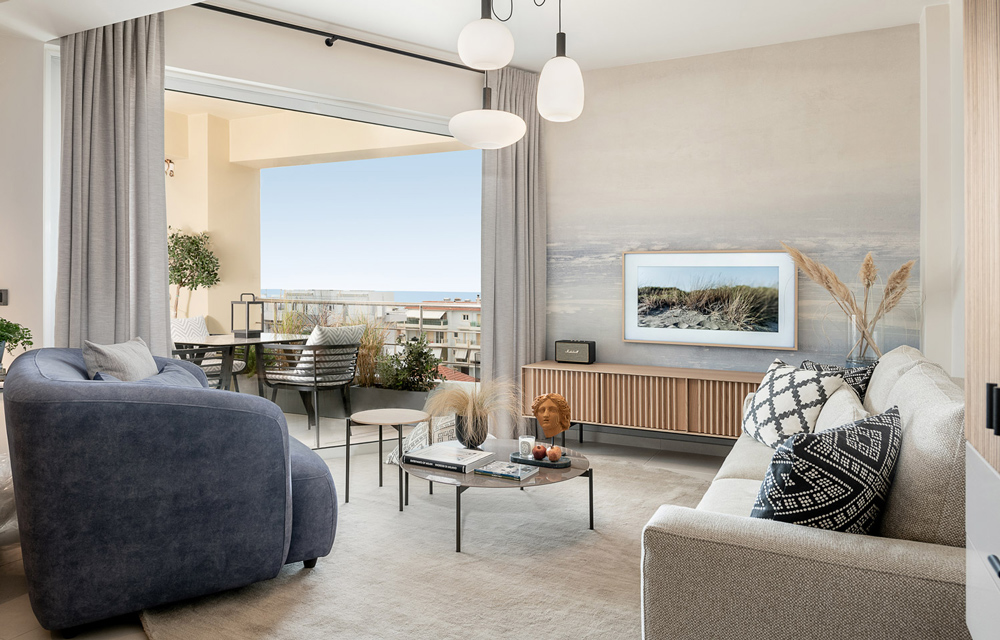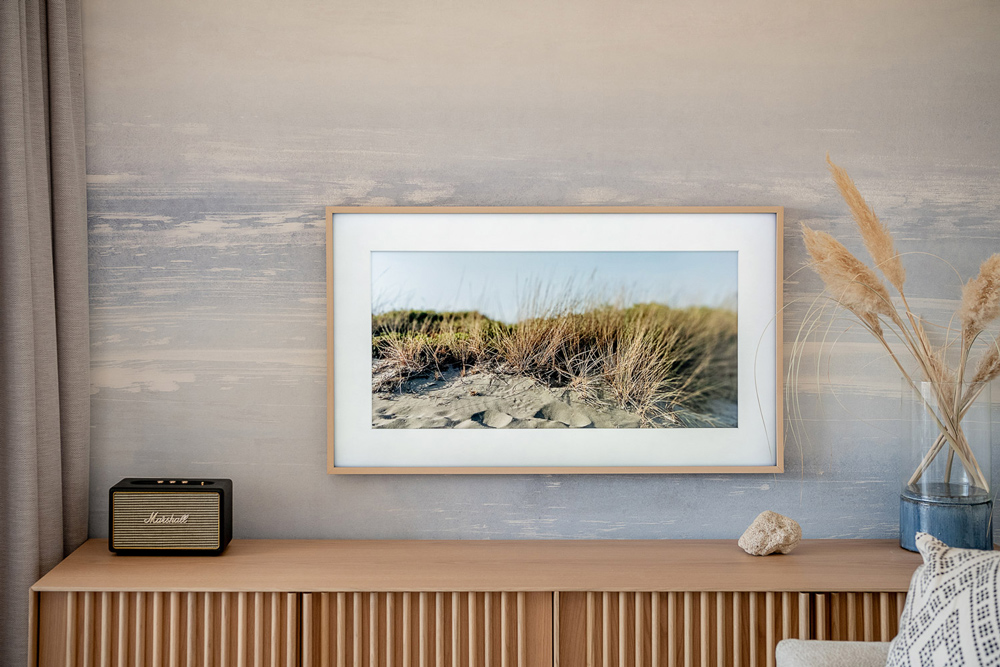 Description
The client wanted a house which could feel summery and relaxing all year-long, but still be sleek, elegant and very functional.
For this reason the design concept is defined by the seafront textures, colours and light, but interpreted in a more subtle, minimal way, to avoid usual narratives. It could be described as "seaside chic".
A very important tool in the design was the use of perspective: Colour harmonies and use of large frescoes on the walls make spaces look larger and connected to the exterior views. Other optical tricks such as the Frame TV (a tv set which dissimulates to a work of art when not used) add to the general feeling.
Project credits
Architecture-design: Georgios Kontaxakis (@kontaxakisarch)
Photography: G. Anastasakis - South space for photography (@southspaceforphotography)
Furniture: Marakaki Lyxury living (@marakaki_luxuryliving) Kaloterakis (@kaloterakis_designgroup) K2 furniture (@k2_contract_furniture)
Custom-made furniture: Home philosophy Chania
Fabrics: Collections by Billy Zafrantsa (@collections.billy)
Wallcoverings: Nobilis Paris (@nobilis_paris) Tecnografica (@tecnograficaofficial)
Lighting: Illum Light (@illumlight)
Artwork: RedDGallery (@redd_gallery), MaximosTzortzakis (@maximostzortzakis)