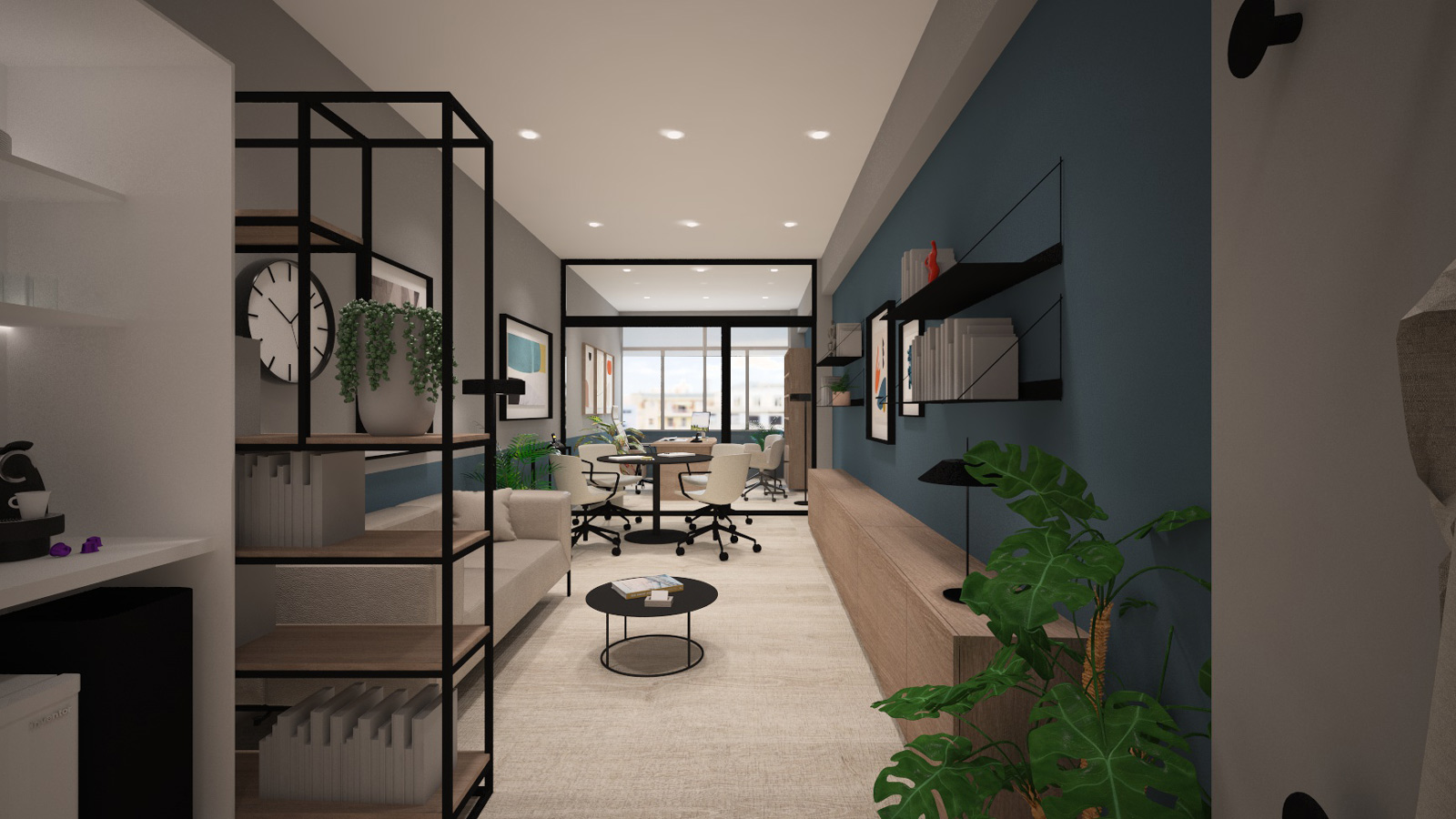 Office interior in Athens, Greece
Type

Interior

Location

Office interior in Athens, Greece

Size

30m²

Year

2021

Status

In progress
Professional spaces are not only demanding in terms of functionality but also have to reflect the identity of the business developing in them. Today workspaces are treated more than ever as living environments.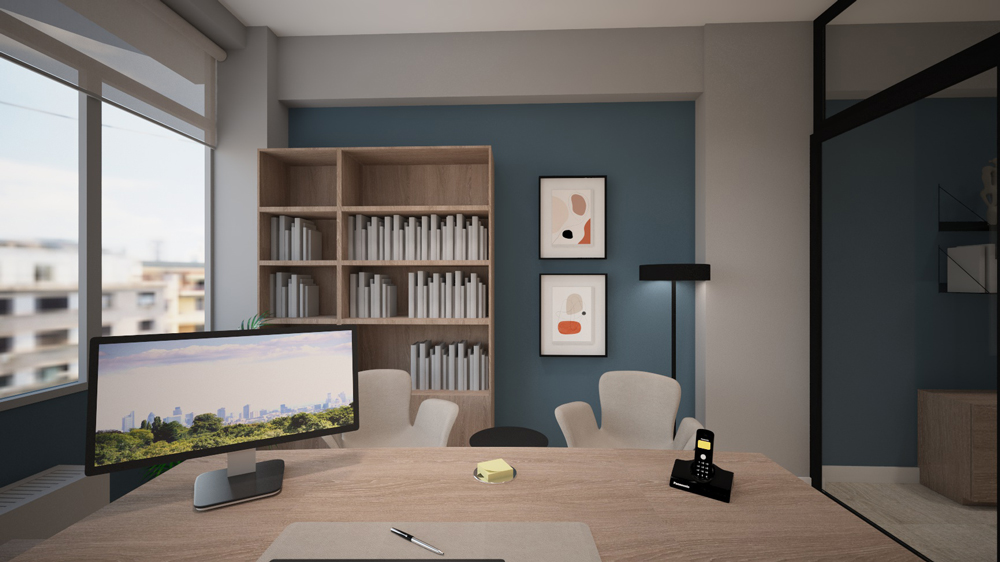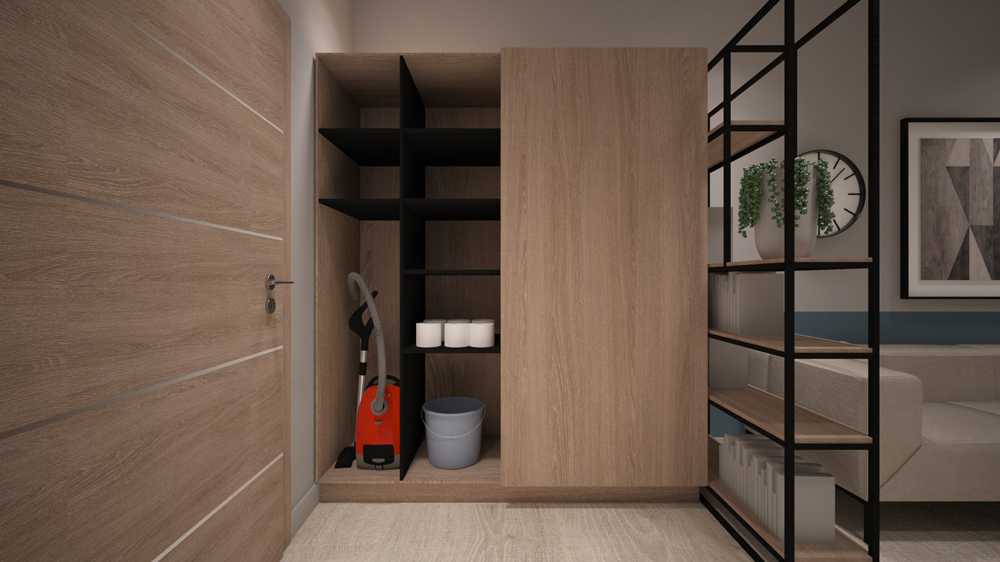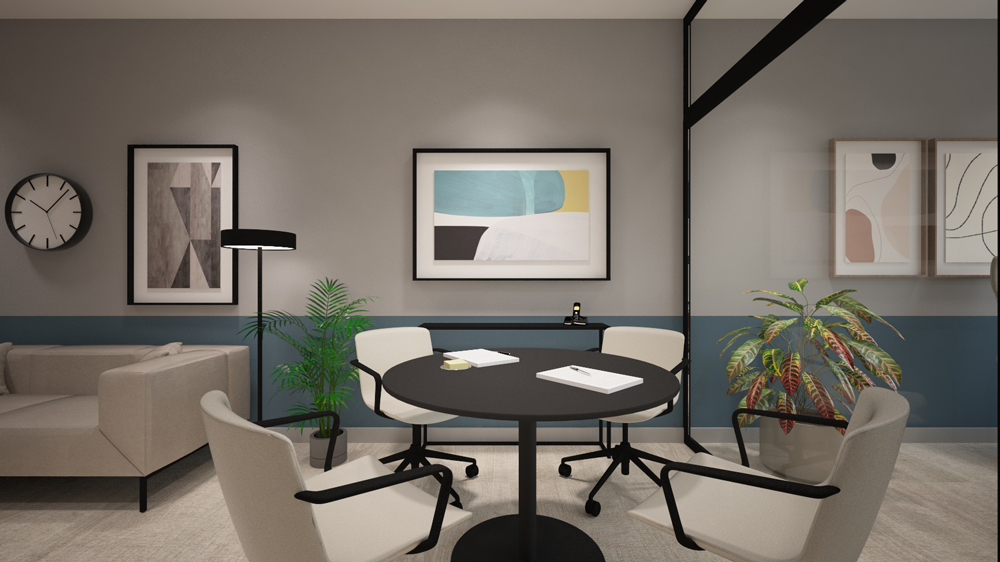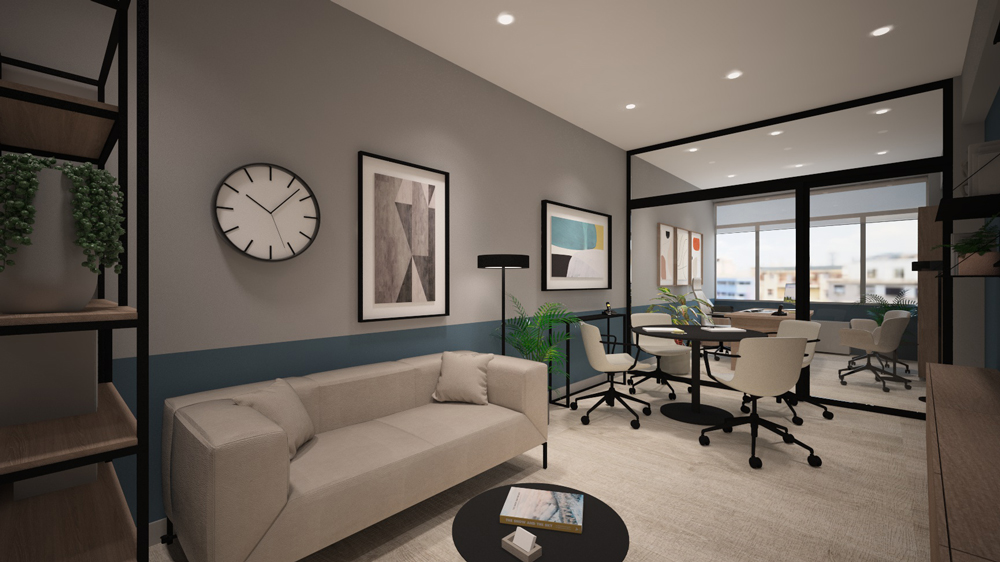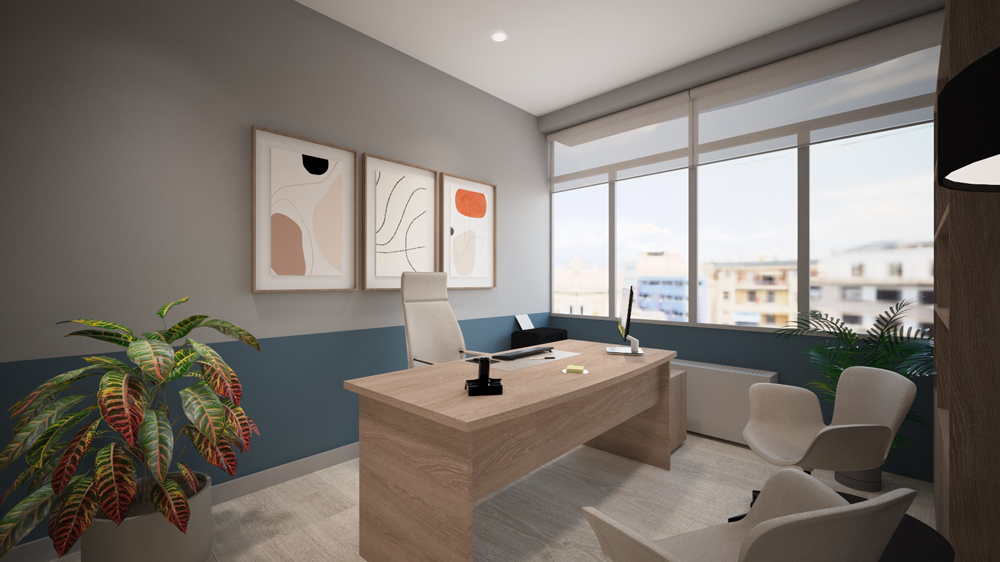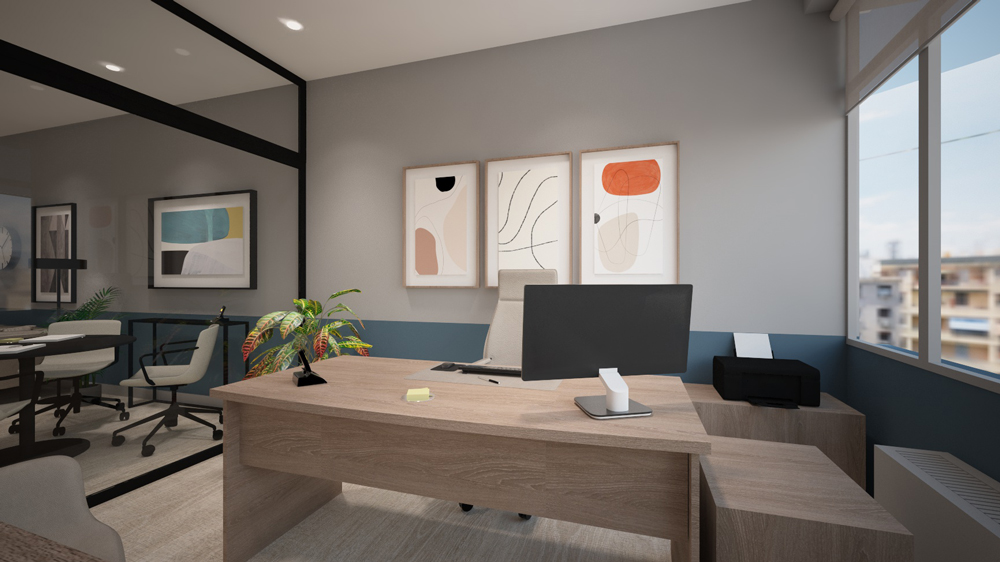 Description
This 30m² open space is professional home for an upcoming lawyer firm.
In this project, the concept was to increase storage and functionality in order to create comfort and increase productivity in the workspace.
The space being narrow and with a single window, the design had to divide the different areas but still keep the luminosity and fluid circulation between them.
The plan is divided in two main areas, the head office and the reception areas, separated by a glass partition.
The use of colour, light and plants is a way to lighten up the mood and avoid the classic stereotypes we see in lawyer's offices.