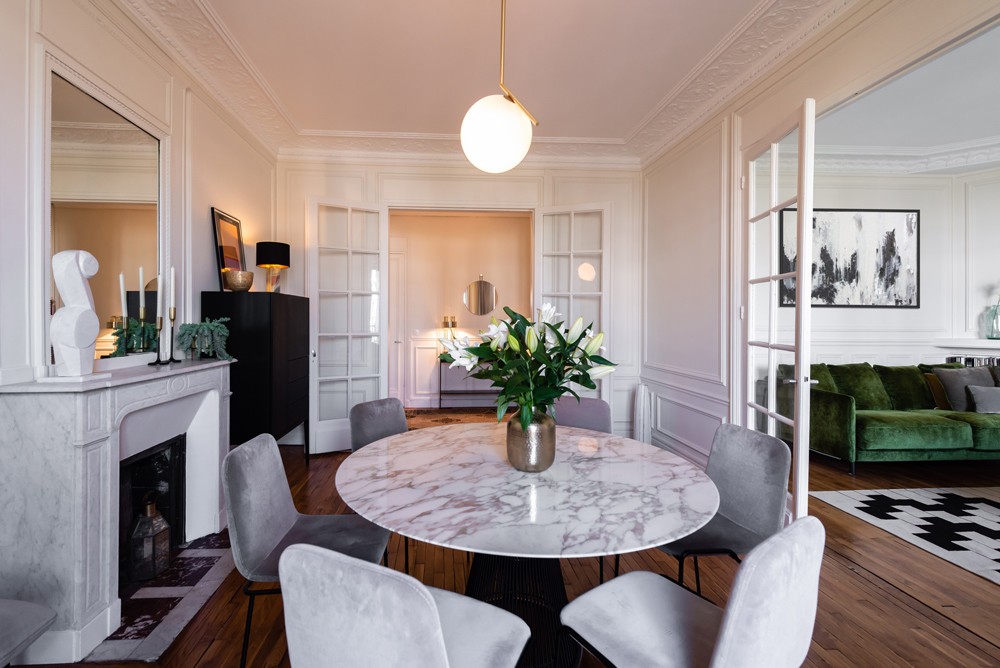 Apartment renovation in Paris, France
Type

Interior

Location

Paris, France

Size

110m²

Year

2019

Status

Completed
This 2-bedroom apartment is located in the 17th district of Paris and has a surface of 100m².
The building dates back to the 19th century, with typical architectural features such as moulded walls, ceilings with cornices and a marble fireplace, elements which had to be preserved.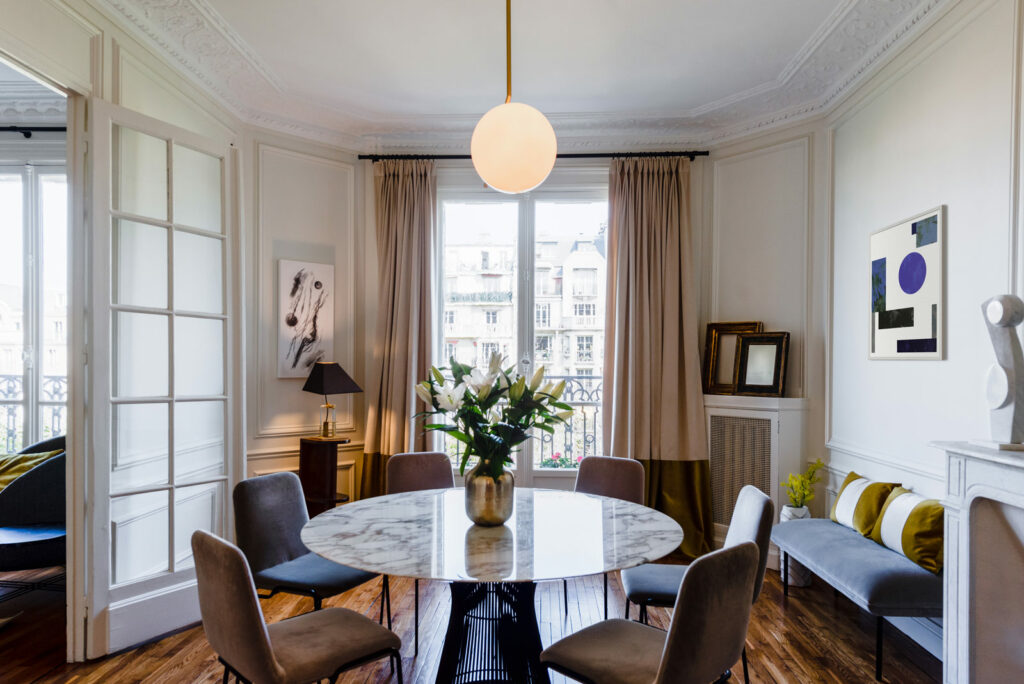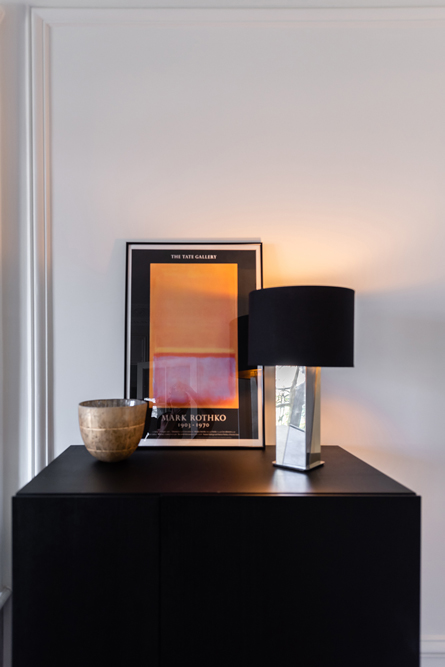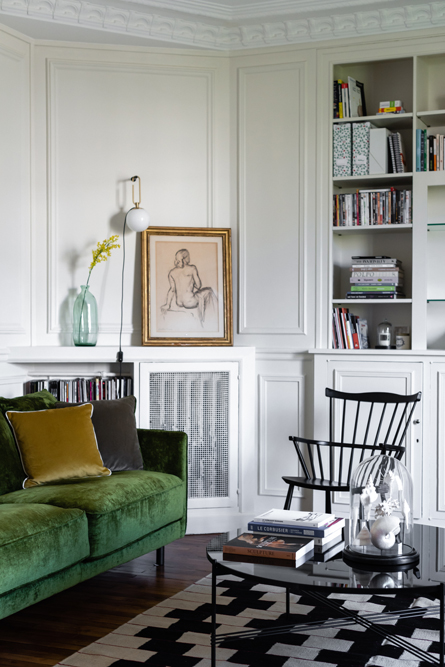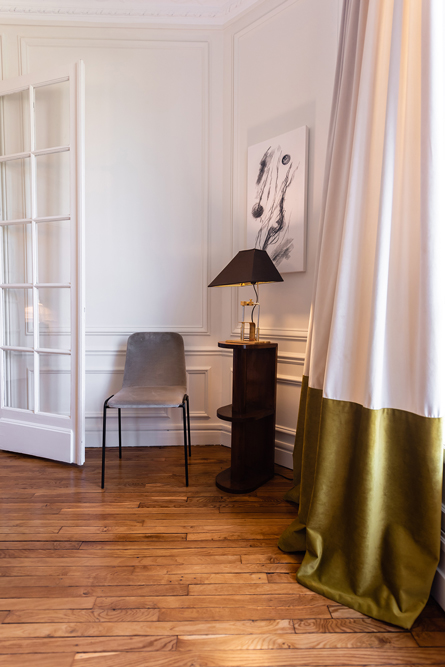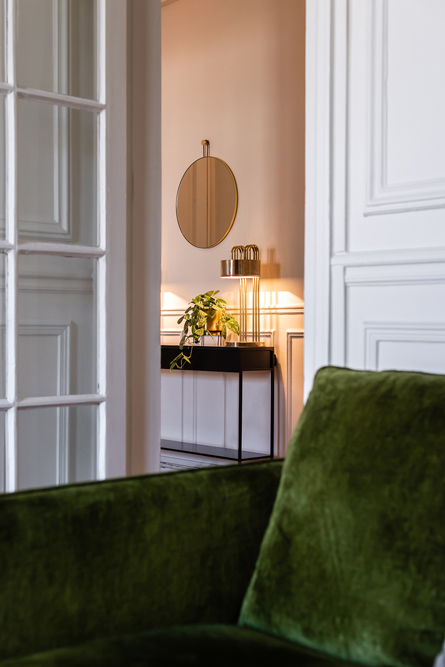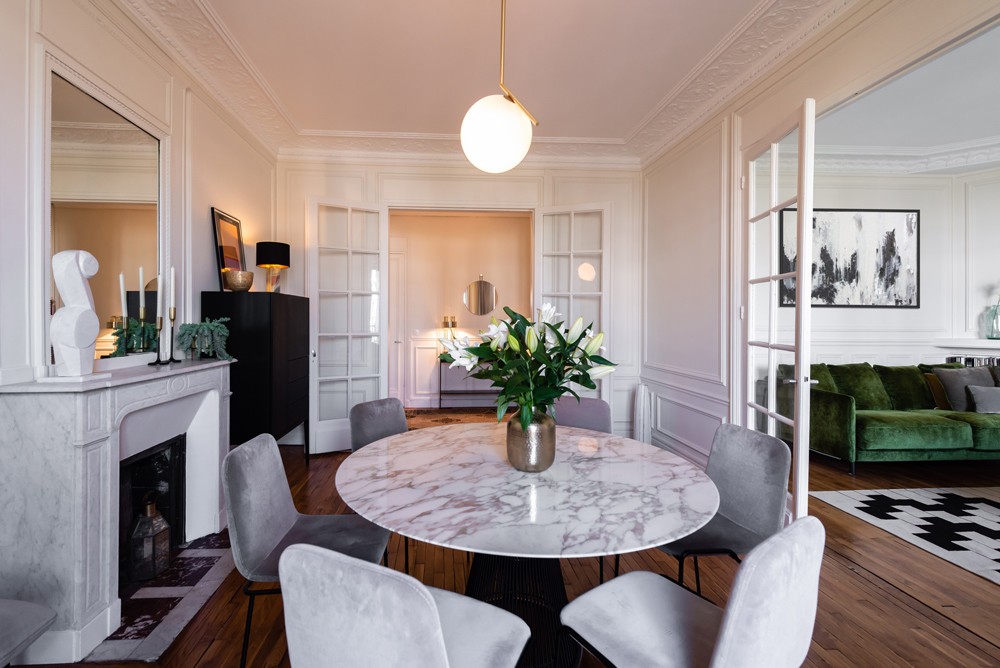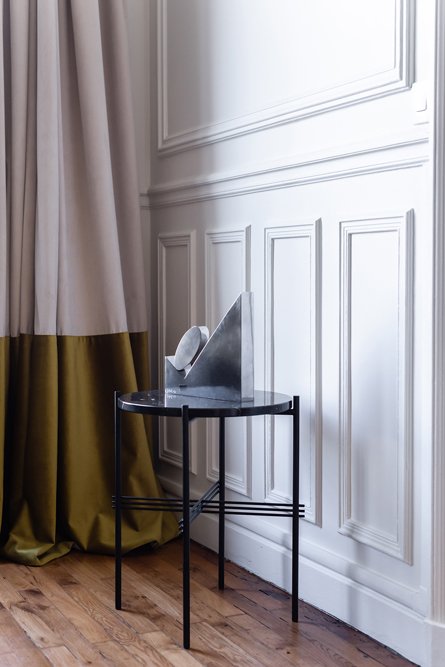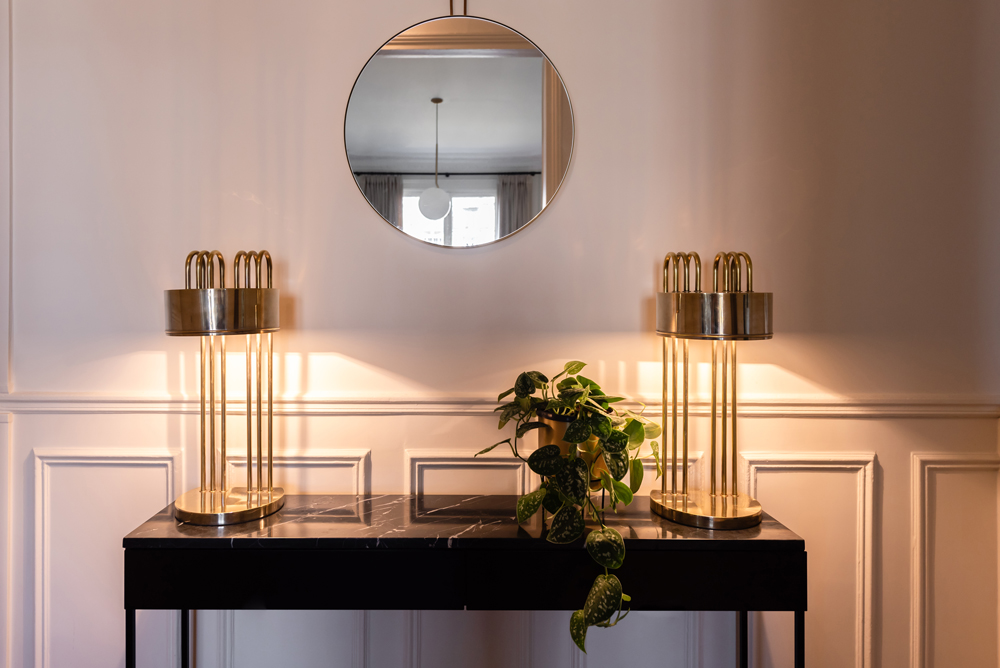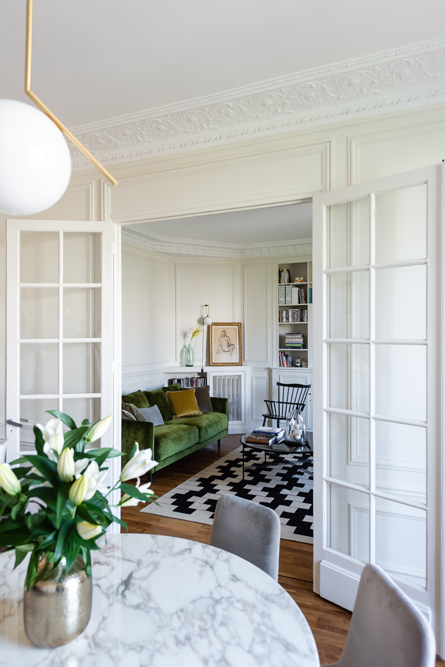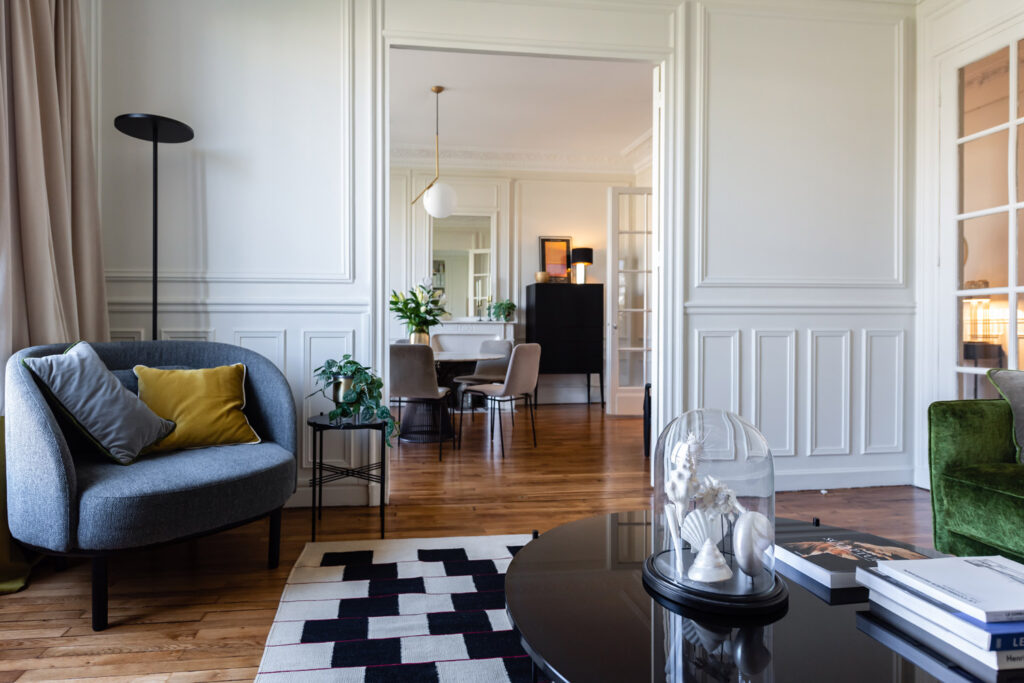 Description
The apartment has a beautiful view to a tree-lined road whose everchanging colours where the main focus of the concept.
The interior reflects the colours of the seasons.
Stylewise, the choice of the minimal, modern furniture intends to create strong contrast to the neoclassical backdrop; An important addition to the design is the presence of artwork and collectible objects, which create multiple focal points in the interior. The combination is a warm, relaxing and elegant family house.
Project credits
Architecture-design: Georgios Kontaxakis (@kontaxakisarch)
Photography: Alina Sepp (@alina.sepp)
Furniture: Knoll (@knoll) Cinna (@cinna) Bolia (@boliacom) Mint (@mintfurniture)
Fabrics: Kamarinos Design (@kamarinosdesign)
Lighting: Flos, Artemide
Artwork: Georges Bac Gallery (@georgesbacfrance)